Print on Documents
Prodoc has a feature built in that allows you to exclude specific products, or whole containers from specific forms. This function is designed to work with your standard Prodoc forms that do not include an EDI component.
It is not designed to work where an EDI message is submitted – examples of forms that submit an EDI message are as follows:
AANZFTA & NZ China FTA Certificate of Origin
NZ Customs TSW Export Entry
ePhyto
MPI & Health Certificate requests.
BOL Inttra
Australian EXDOC
1-Stop PRA
This list however is not exhaustive. If you have any questions about whether you are submitting an EDI message please feel free to get in contact with us and we are happy to advise.
To exclude specific products or containers the feature can be accessed by right clicking on any product or container under the products tab within a shipment and left clicking 'Print on Documents'.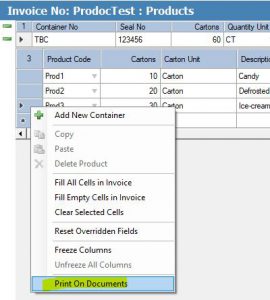 This will pop up a new window that shows the forms currently set against this shipment, with the form we are modifying the products/containers highlighted blue. We can change the form we are working with by left clicking on another form that will highlight the form name blue. By default all products and containers are selected to be displayed on all forms, we can deselect products and containers by holding the Ctrl key and left clicking in the filed to the far left of each product or container to deselect them as per my highlighted section in the screenshot below. We also have buttons that allow us to deselect or select all products/containers that can speed up the process if you have many products or containers and only wish to display a small number.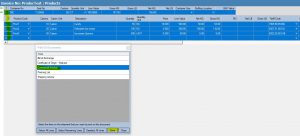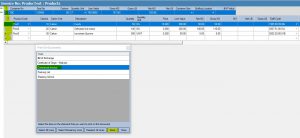 Once we have deselected the products we do not want to appear on our form, it's important to click the save button in the bottom right corner of the popup window, and that's all there is to it. When we view the form we have modified we should find that only the products we have selected have displayed and any totals will take into account the excluded products/containers. Below is an example of a before/after after using this function. As can be seen, all totals are affected by the removal of a product.