Open Prodoc and click on Edit menu, System Configuration, and "Download External Data" as indicated.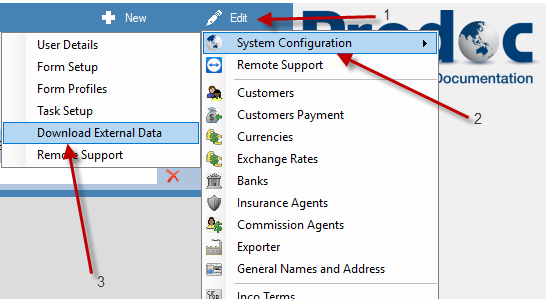 Select NZ Customs Tariff Codes and click "Ok". If there are Tariff Codes in Prodoc that Customs have set to be turned off, you will see an Excel spreadsheet open with Products with those Tariff Codes that Customs have deemed no longer used.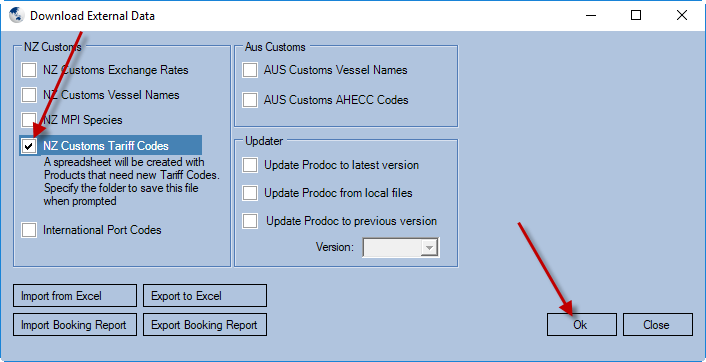 Below is similar to what you'll see when Excel opens.
Please Note: It is imperative that you DO NOT change the formatting or column placement as this document needs to remain in its original form. You only need to change DATA in the cells, in this case, the Export Item Code.

Once you have updated the Export Item Codes for the Products in the spreadsheet then you can proceed to import the spreadsheet back into Prodoc as follows:
In Prodoc Administration module, click on "Import from Excel button", select the file for import, then click the Import button as indicated. Then click close.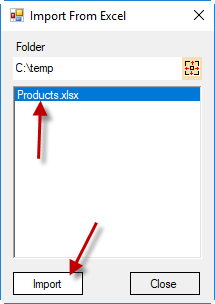 If you see the Job completed successfully.